Saturday Apr 02, 2022
Defense wins championships and is winning over some ESG investors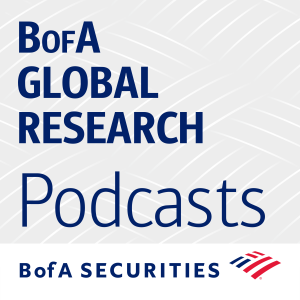 It's called "defense" after all, and ESG investors taking a more nuanced view of the group
ESG investors have traditionally viewed defense and energy sectors as off-limits or at least challenging to their objectives. However, defense and energy stocks have seen dramatic gains this year as energy prices have boomed as have plans for defense spending. Many ESG investors had already been moving toward a more nuanced approach, looking for ESG improvers rather than just excluding certain groups and companies, a move that has been accelerated by recent realities. Defense companies that were once associated with harmful practices may now be viewed as champions of freedom and democracy and the EU taxonomy around ESG investing seems to allow this as long as companies aren't wholly opposed to social objectives. Savita Subramanian and Ronald Epstein join us to discuss these issues and how defense may benefit from both higher spend and a widening pool of investors.
"Bank of America" and "BofA Securities" are the marketing names for the global banking businesses and global markets businesses (which includes BofA Global Research) of Bank of America Corporation. Lending, derivatives, and other commercial banking activities are performed globally by banking affiliates of Bank of America Corporation, including Bank of America, N.A., Member FDIC. Securities, trading, research, strategic advisory, and other investment banking and markets activities are performed globally by affiliates of Bank of America Corporation, including, in the United States, BofA Securities, Inc. a registered broker-dealer and Member of FINRA and SIPC, and, in other jurisdictions, by locally registered entities.
©2022 Bank of America Corporation. All rights reserved.